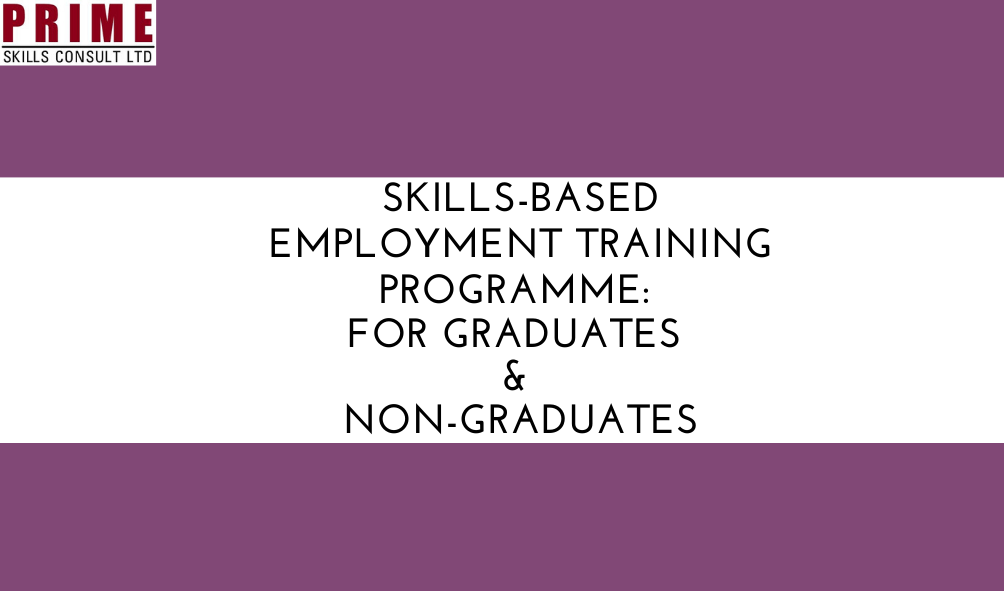 SKILL BASED EMPLOYMENT TRAINING
The Skills-Based Employment Training Programme has been carefully designed and developed to meet the participant's personal effectiveness and work-based needs. This is an opportunity to acquire professional skills and practice that will empower participants to be effective and efficient at work-place or during Job Search.
For maximum effectiveness, the training programme will be delivered by experts, qualified counsellors, vocational and employment coach and trainers.
This programme comprises of the following modules
Module 1: Understanding the Market and Job Search Skills
Sessions:
Finding and Evaluating Job Opportunities
Employability and Transferable Skills
Writing a Resume and Cover Letter
Networking Strategies for Employment
Module 2: Writing and Producing an effective Job application
Sessions:
Interview Preparation, First Impressions, and Etiquette
Interview Types, Formats, and Structures
Understanding and Preparing for a Remote Interview (Zoom, Skype, etc)
Common interview Questions
Questions to Ask an Interviewer
After the Interview
Module 3: Interpersonal Expectations and Skills
Sessions:
Interpersonal Communication
Intercultural Communication
Project Management
Teamwork
Navigating Conflict in the Workplace
Module 4: Creative Problem Solving Skills
Sessions:
The Problem Solving Method
Information Gathering
Problem Definition
Preparing For Brainstorming
Generating Solutions
Analyzing Solutions
Planning Your Next Steps
Recording Lessons Learned
 Module 5: Research and Business Communications Skills
Sessions:
Research Skills
Professional Communication
Writing Emails, Memos, Reports etc.
Effective Presentations Skills
Course Curriculum
SKILLS-BASED EMPLOYMENT TRAINING PROGRAMME: FOR GRADUATES AND NON-GRADUATES
Instructors