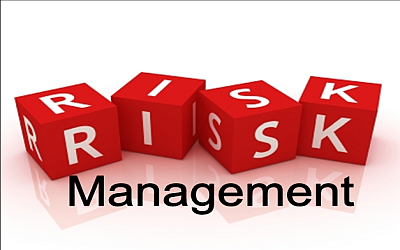 The Risk Management Course Learning Sessions are in Three (3) Parts
PART 1: Learning Approach and Guidelines
PART 2: Course Curriculum:  Lessons
PART 3: Quizzes: Multiple and Single Choice Questions
Learning Approach
The online Risk Management course is based on the following criteria:
This course is based on progressive learning principle levels and is divided into Readable Parts

Courses are assessment based.

Assessment methodology includes quizzes with answers.

Participants will not be able to access the quizzes until lessons have been taken
The content of this course is informed by Policies, Programs and Activities within Nigeria and its public sector.
This course consists of one (1) lesson and is based on the progressive learning approach:
Lesson 1:

Risk Management Definitions, Principles and Concepts
Certificates are downloadable in PDF Format right after the completion of Programme final assessments. If you would like a hard copy of your certificate, please, contact Prime Skills for further discussions.
 Course Background
Effective Risk Management and Assessment is an important part in the sustainability of an Organisation and as such is a focal point in business decision making and practices.
This Course is for:
Employees who have to manage Organisational Risk

Employees looking for Risk Management knowledge (both in the Private and Public Sector).
Course Objectives:
Enhance participants understanding of the components of effective risk reduction programs such as early warning systems, emergency preparedness strategies.

To enable participants to understand the meaning of the key concepts, principles, identifying, predicting and managing risk.

To develop further understanding of the implications of decision making in risk assessment; and evidence the key skills of risk management and planning to enhance Public Protection.
Course Curriculum
Risk Management Definitions, Principles and Concepts

Develop and Implement Risk Management Plan
Instructors