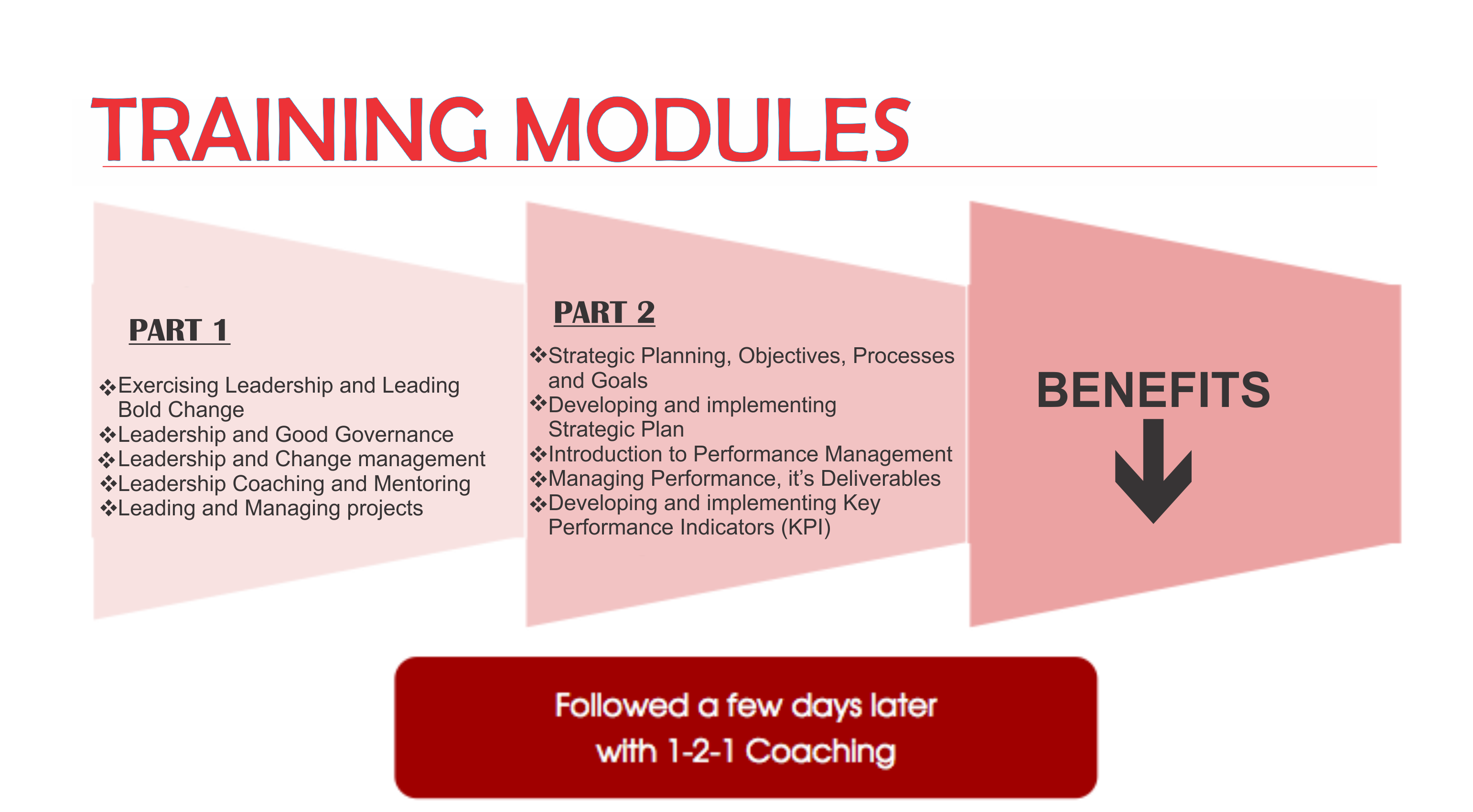 This course is designed for busy executives with the desire to self-develop. Do you need more than the regular "one size fits all" Training Programmes? Do you need Organizational and personal needs tailored Training to ensure increase in personal effectiveness and overall Organisational performance? We have the answer for you! As development experts we are well aware that everyone has individual needs and requirements, thus Frandek has designed a perfect Training fit for those needs.
TARGET AUDIENCE: Anyone Learning to Lead! This Programme is for any Leader or aspiring Leader who desires cutting edge, Harvard Business School inspired Training, Coaching and Mentoring in a Comfortable and Exclusive Environment. 
Date and time of the Programme: The proposed date of the training programme is 28th and 29th of April, 2020
Frandek International Consulting brings you a Bespoke Training Programme Initiative – a perfect Training alternative for busy professionals and those who want more out of Trainings!
Course Facilitators: The Bespoke Training programme will be delivered by international experts with a Harvard Business School experience and a real understanding of the needs of the Public and Private Sector in Nigeria. Several hundred professionals have gained from the cutting edge information and skills that will be offered with this course.
PART 1
Exercising Leadership and leading bold change
Leadership and good Governance
Leadership and Change Management
Leadership Coaching and Mentoring
Leading and managing projects
PART 2
Strategic Planning, Objectives, Processes and Goals
Developing and implementing strategic plan
Introduction to performance management
Managing Performance its Deliverables
Developing and implementing Key Performance Indicators (KPI)
Customised Leadership Training programme designed according to your needs
Delivered Training in sector specific area of participants' operation or work
Shelving the "one size fits all" Training approach for customised developmental Training
Interactive Sessions with Case Study analysis
Personal Coaching and Mentoring
Lectures
Notes Case Scenarios
Problem Solving Approach
On the Job Learning
Course Curriculum
Curriculum is empty
Instructors